Plasma Oxidation Ovens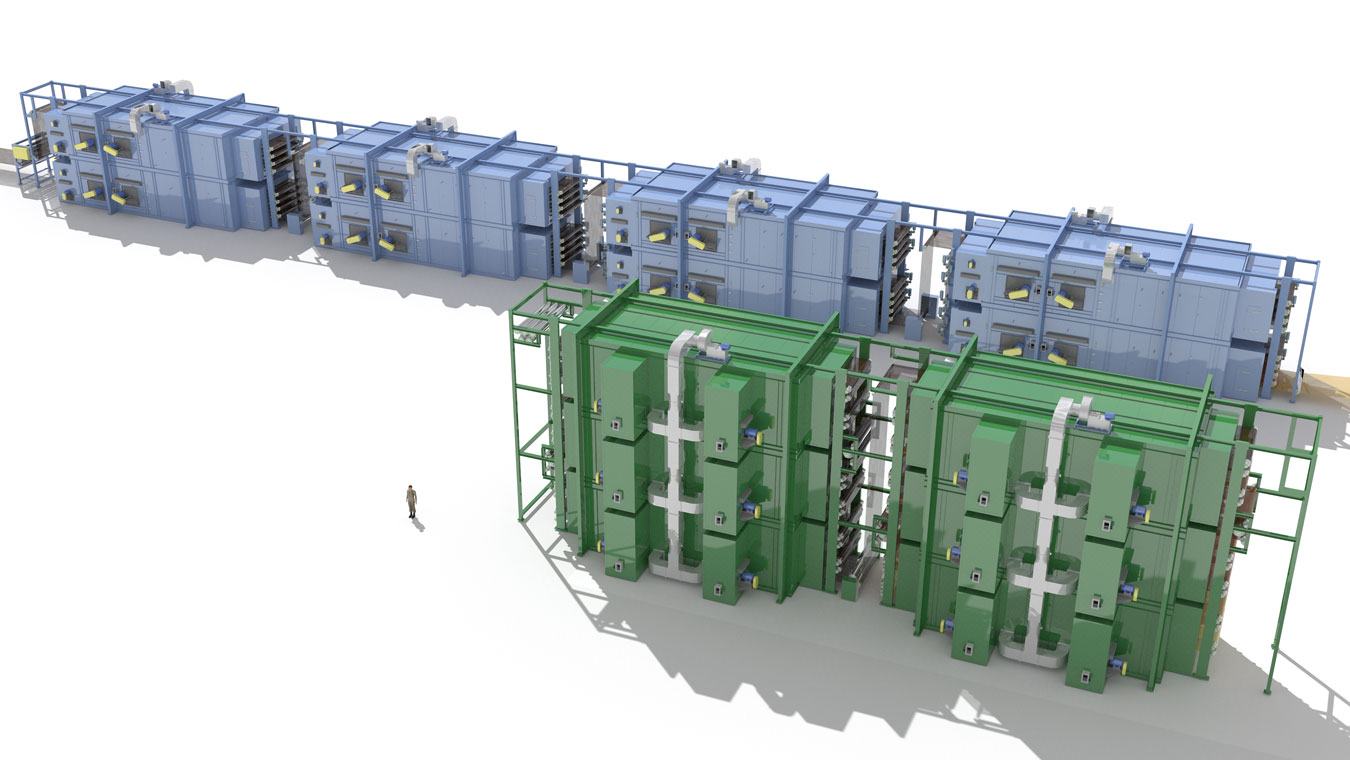 Litzler and RMX Technologies, in a jointly developed project with the Oak Ridge National Laboratory have developed a breakthrough in oxidation technology that significantly reduces carbon fiber production time, cost, and energy consumption while offering higher output – Plasma Oxidation:
The result – low cost carbon fiber.

Plasma processing relates to the oxidation stage of carbon fiber production. During oxidation, a precursor, typically polyacrylonitrile (PAN), is converted to a carbonthermoset material that cannot be melted further. Oxidation is the most time-consuming step in converting carbon fiber.
RMX developed a new precursor-to-plasma exposure method – Close Proximity Indirect Exposure. This accelerates material processing time by working at the atomic, rather than molecular level of oxygen, to generate highly reactive chemistry directly from the air. According to Dr. Truman Bonds, President of RMX, "The oxidation line is where the precursor tows of polyacrylonitride polymers are introduced into oven chambers to be oxidized at a controlled speed and tension. Oxidization of the fiber is required prior to the high temperature carbonization process. The proprietary plasma oxidation design provides multiple advantages over conventional technology beyond accelerating the process."
According to Litzler, "It takes a conventional system somewhere between 75 and 120 minutes for complete oxidization. Our plasma process cuts the time by a factor of 2.5 to 3 times, so we can process fiber in 25 to 35 min. And that's with equal or better mechanical properties."
To commercialize the process, RMX partnered with Litzler, one of the industry leaders in carbon fiber lines.
Rodney G. Grubb, RMX board member and President of RMX's subsidiary 4M Carbon Fiber Technologies said, "We have been working with Matt Litzler and his team for a year to develop the design and are excited about the progress we have made to scale the plasma technology for pilot scale to production scale."
Per Bonds, "The ability to focus on the integration of the plasma components and operating system while the Litzler technical team deals with the oven design, fiber handling, and balance of plant has been extremely valuable in moving the design and construction forward in the past 6 months."
The patented RMX plasma oxidation process will be key in the worldwide carbon fiber market expansion from 83,000 metric tons of carbon fiber per year to over 219,000 tons per year from 2015 to 2024 (market information from Composites Forecasts and Consulting, LLC at the Carbon Fiber Conference 2015).